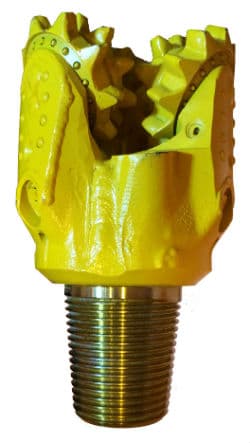 The TRICONE consists of three conic rollers with steel teeth, roll or ball in tungsten carbide.
The most common product with short or long steel teeth is suitable for soft or medium hard soil, and then products in tungsten carbide for semi-hard or resistant soils.
The product is available used or new.