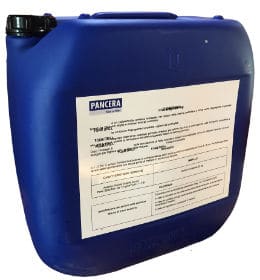 FOAM DRILL is a hig performance liquid foaming agent composed of a biodegradable anionic surfactant. It can be used with fresh and salty waer, even with high hardness, in air/foam, still foam and misting drilling operation.
Application: FOAM DRILL is useful in drilling unstable formations, larfe diameter holes and in lost circulation conditions. In a wide range of varying drilling conditions FOAM DRILL produces high quality foam of themost desirable consistency (in bubble and uniformity) for efficient air-foam drilling.
FOAM DRILL also reduces sticking tendency of wet clays, therebly eliminating mud.